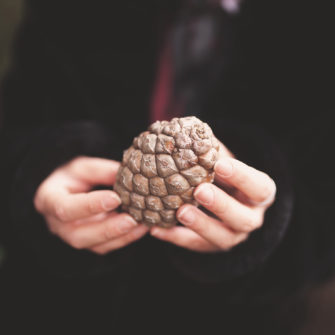 Recentemente è nata un'interessante collaborazione con una piccola realtà artigianale che si occupa di maglieria.
Interessante perché pone le basi della propria filosofia su alcuni punti fondamentali presenti anche in Klothes: il rispetto per il lavoro umano, il rispetto per l'ambiente che ci ospita e il rispetto per gli Animali nel non considerarli unicamente delle risorse da sfruttare.
Per questa piccola collezione è stato scelto da Handful of Beauty come Animale di riferimento il Pettirosso ispirandosi dunque ai colori del bosco autunnale.
Per una composizione che risultasse armoniosa è stato accostato il nostro cappotto in ecopelliccia nera, morbido e soffice come le piume di un uccellino.
If I can stop one Heart from breaking,
I shall not live in vain.
If I can ease one Life the Aching,
Or cool one Pain,
Or help one fainting Robin
Unto his Nest again,
I shall not live in vain.
If I can stop one Heart from breaking
Emily Dickinson
---