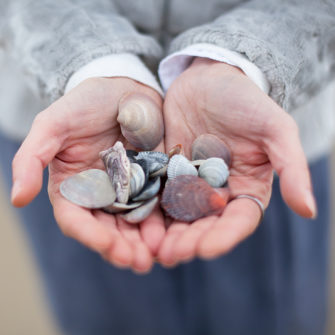 Questa piccola collezione si ispira ai colori del mondo marino e all'eleganza delle Meduse che lo abitano.
Ai berretti di Handful of Beauty è stata accostata la versione nei toni del grigio del nostro giacchino di ecopelliccia che, nelle sue forme, ricorda le onde del mare.
Visible, invisible,
A fluctuating charm,
An amber-colored amethyst
Inhabits it; your arm
Approaches, and
It opens and
It closes;
You have meant
To catch it,
And it shrivels;
You abandon
Your intent—
It opens, and it
Closes and you
Reach for it—
The blue
Surrounding it
Grows cloudy, and
It floats away
From you.
A Jelly-Fish
Marianne Moore
---